my story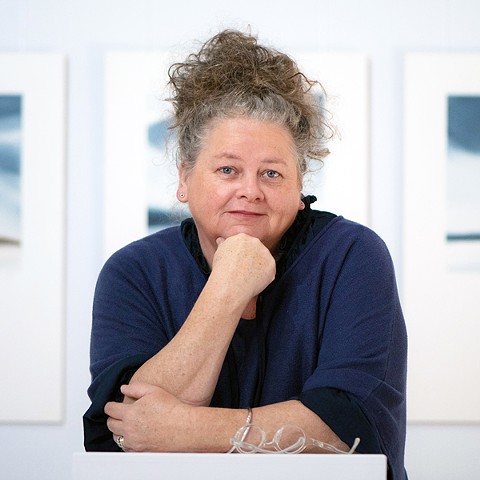 Elizabeth combines her insights and experiences as a palaeoecologist with her love of nature to create unique contemporary watercolour, pencil and mixed media paintings.
Elizabeth paints from her home studio on the family farm in Walpole, a remote part of southwestern Australia. At home she is surrounded by the Walpole Wilderness, a unique and beautiful environment of coasts, forests, heaths and woodlands. She draws and paints contemporary landscapes, trees and wildlife. Her artwork is concerned with the environment, community engagement through visual art and she is passionate about conserving and protecting the wild landscapes of the area. Her work is quiet, atmospheric and understated with a limited colour palette as a deliberate way of conveying the feeling of space in the landscape, simplicity in composition and capturing calm moments.
After completing her PhD at the University of Western Australia in 1998, she has worked with international climate change research groups as well as citizen science. Her scientific research focuses on the ancient landscapes of southwestern Australia leading to a deep understanding of and connection to the wilderness which serves as a constant inspiration for her artwork.
Trained to use small bits of information to piece together a bigger picture, Elizabeth can see the serenity of the expansive, undulating landscape in its broadest and simplest tones as well appreciate the most intricate and minute details of a wing span. This duality is expressed in her artworks which may use bold, sweeping colours to capture the essence of boundless landscapes or fine penmanship.
In 2016, Elizabeth and her husband opened Petrichor Gallery in Walpole, Western Australia. Petrichor is the word that describes the smell of the earth after rain and is symbolic with the natural wilderness landscapes around Walpole. Together they have created an events based gallery showcasing the talents of Australian artists, host exhibitions of various established and emerging artists as well as an avenue for promoting Elizabeth's work.